MATERIALS GROUP
MATERIALS SCIENCE DIVISION
---
Dr. R. TEWARI
Head of Division
: +91 22 25595062
: webmaster@barc.gov.in
: www.barc.gov.in
: Materials Science Division
2-319-S Modular Laboratory
Bhabha Atomic Research Centre
Mumbai
Maharashtra 400085
India

Mandate
Development and evaluation of the performance of structural materials used in various types of nuclear reactors.
Development of advanced processing techniques such as laser materials processing, diffusion bonding, laser welding and hybrid welding for application in nuclear engineering.
Fundamental studies on phase transformations, superconductivity, generation of thermodynamic and diffusion data, and effect of radiation on structural materials.

Highlights
---
---
---
---
Facilities
(2015-03-01/2030-12-31) Pb-Li Forced Circulation Loop
In house developed forced Pb-Li circulation loop is a demonstration facility for fusion technology where the circulating liquid Pb-Li act as a coolant to draw energy from fusion reaction.
---
Technologies Developed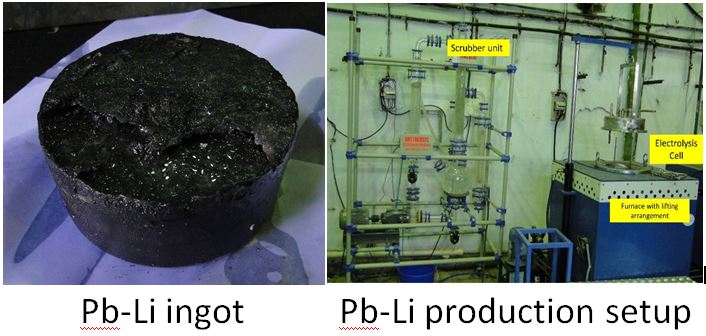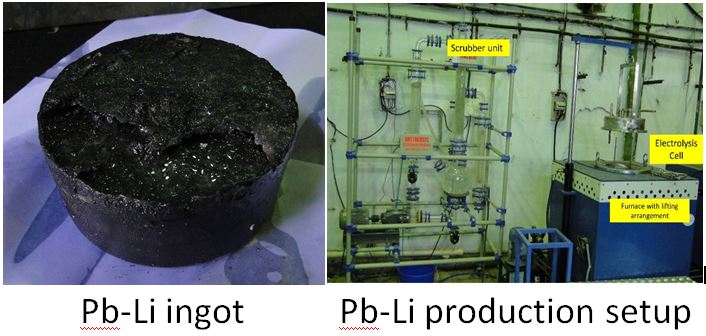 01-06-2017
Lead lithium eutectic is a proposed blanket and coolant material for fusion reactors. Typical preparation of the eutectic by arc melting is difficult due to the high density difference between the constituents (Lead and Lithium) and high melting point intermetallic formations. Material Group, BARC has developed a novel technique to prepare Pb-Li alloy for the first time in India. The technology has been tested for 20Kg/batch level for five times and ready to transfer so that it can be prepared in large quantity.
---
---