Dr. ALOK AWASTHI
Head of Division
: +91 22 25590481
: webmaster@barc.gov.in
: www.barc.gov.in
: Materials Processing & Corrosion Engineering Division
2-⁠⁠319-⁠⁠S Modular Laboratory
Bhabha Atomic Research Centre
Mumbai
Maharashtra 400085
India

Mandate
To develop and provide materials, process flow sheets and fabrication technologies to meet the emerging needs of evolving indigenous nuclear energy program by proactive research and development on a continuing basis.

Highlights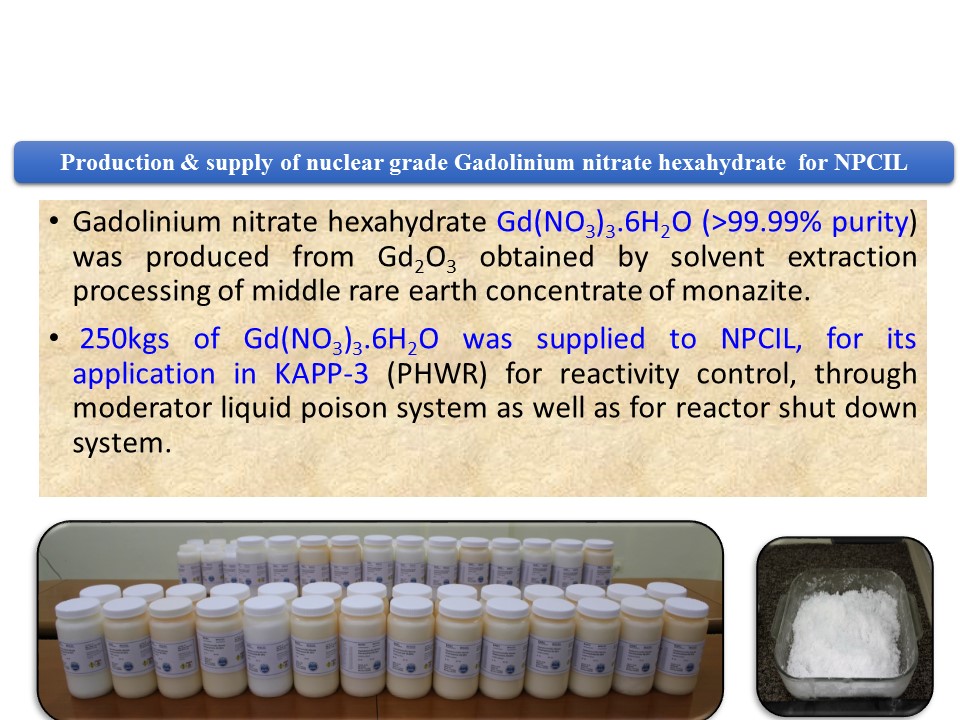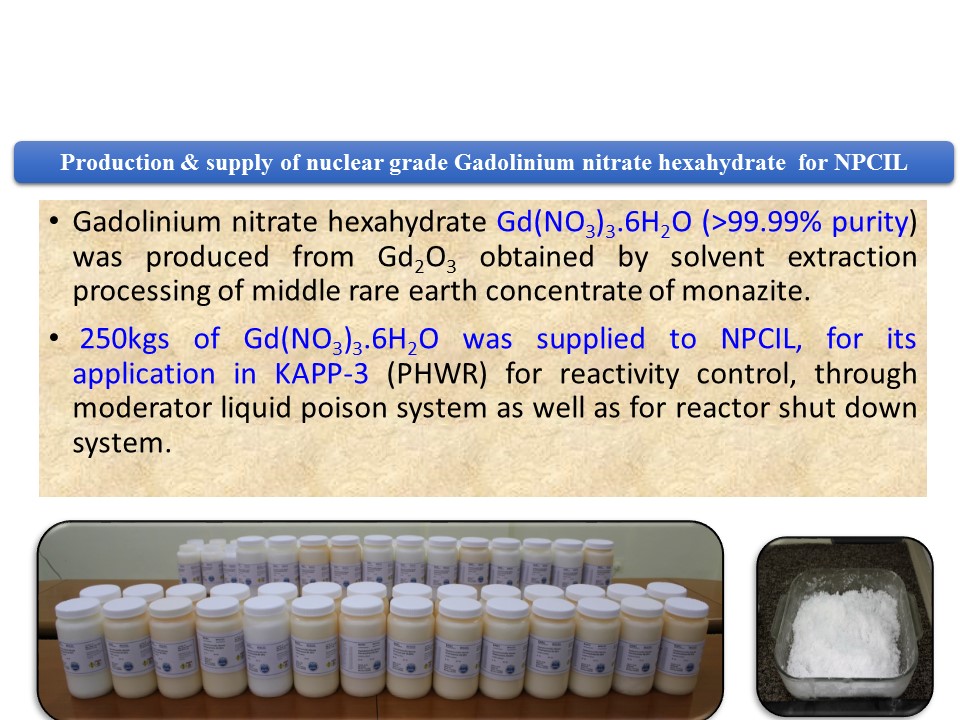 1/2015
Gadolinium nitrate hexahydrate Gd(NO3)3.6H2O (>99.99% purity) was produced from Gd2O3 obtained by solvent extraction processing of middle rare earth concentrate of monazite.
\r\n 250kgs of Gd(NO3)3.6H2O was supplied to NPCIL, for its application in KAPP-3 (PHWR) for reactivity control, through moderator liquid poison system as well as for reactor shut down system.
\r\n
---
---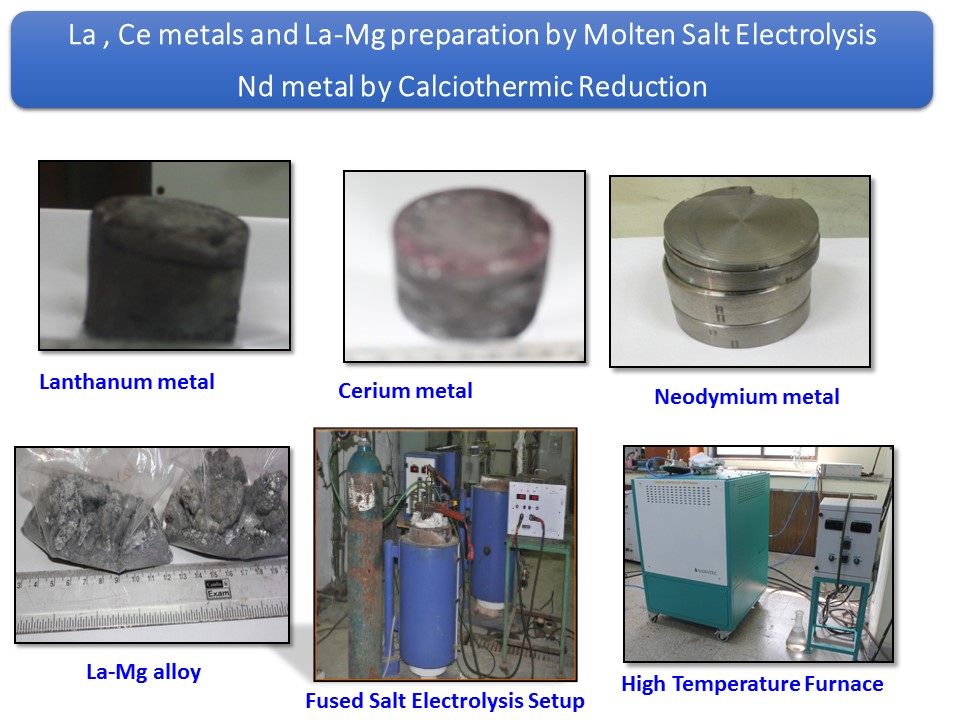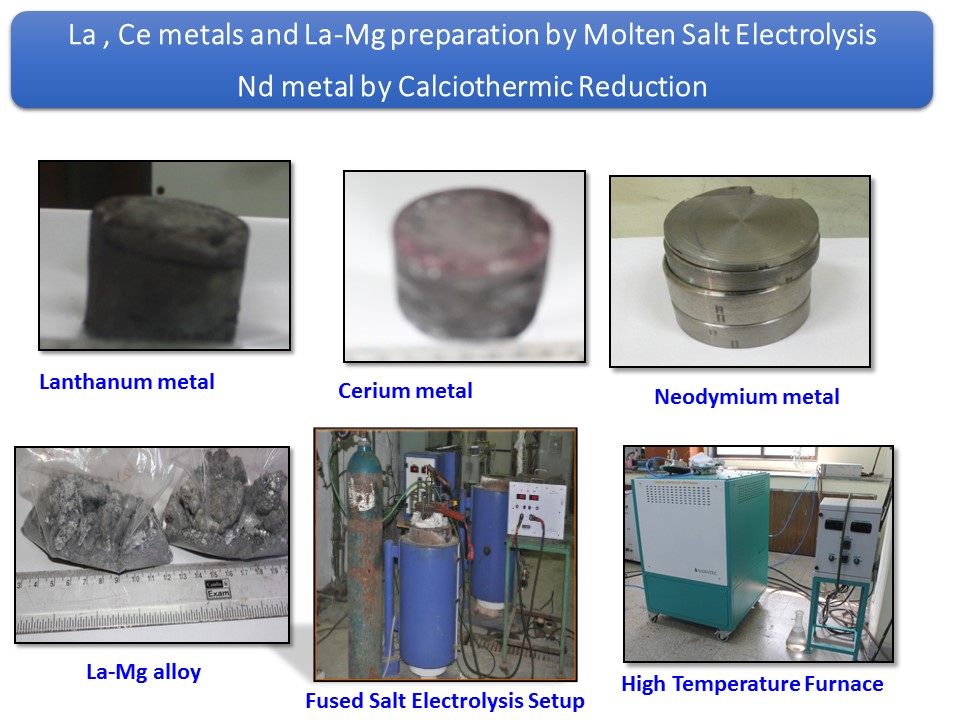 1/2015
La , Ce metals and La-Mg preparation by Molten Salt Electrolysis
\r\nNd metal by Calciothermic Reduction
\r\n
---
---
Technologies Developed
(03-12-2018) Process for recovery of high purity cobalt oxalate from spent ammonia cracker catalyst transferred to Heavy Water Board (HWB)
Cobalt is a critical metal with many applications, especially in nuclear medicine and in energy storage sector, hence recovery of secondary sources of cobalt is necessary. A hydrometallurgical route for recovery of cobalt as Co-oxalate (>99.9% purity) from spent ammonia cracker catalyst was demonstrated to HWB. HWB personnel were trained in this process, and the entire plant with all units was shifted to their premise in RCF, Chembur.
---